Currents 2020 National Craft Exhibition  & Symposium at the Schack Art Center
Man acknowledges a higher power, reverence, for something greater than ourselves. Across Europe, altars of stone for worship or sacrifice confirm this. I'm captivated by our connection to objects in the natural world. Stonehenge, a premier example, generates mystique. Monoliths/megaliths, Egyptian obelisks and the lesser known menhir evoke unearthly power. 
My fascination of natural form, erosion and beauty of these stone structures, along with the inability to witness their change in real time, feeds a perception of permanence. However, change is inevitable. With this series of work, I attempt to capture the ancient and natural appearance of menhir's decaying over time, expressing weight, compression, balance and movement.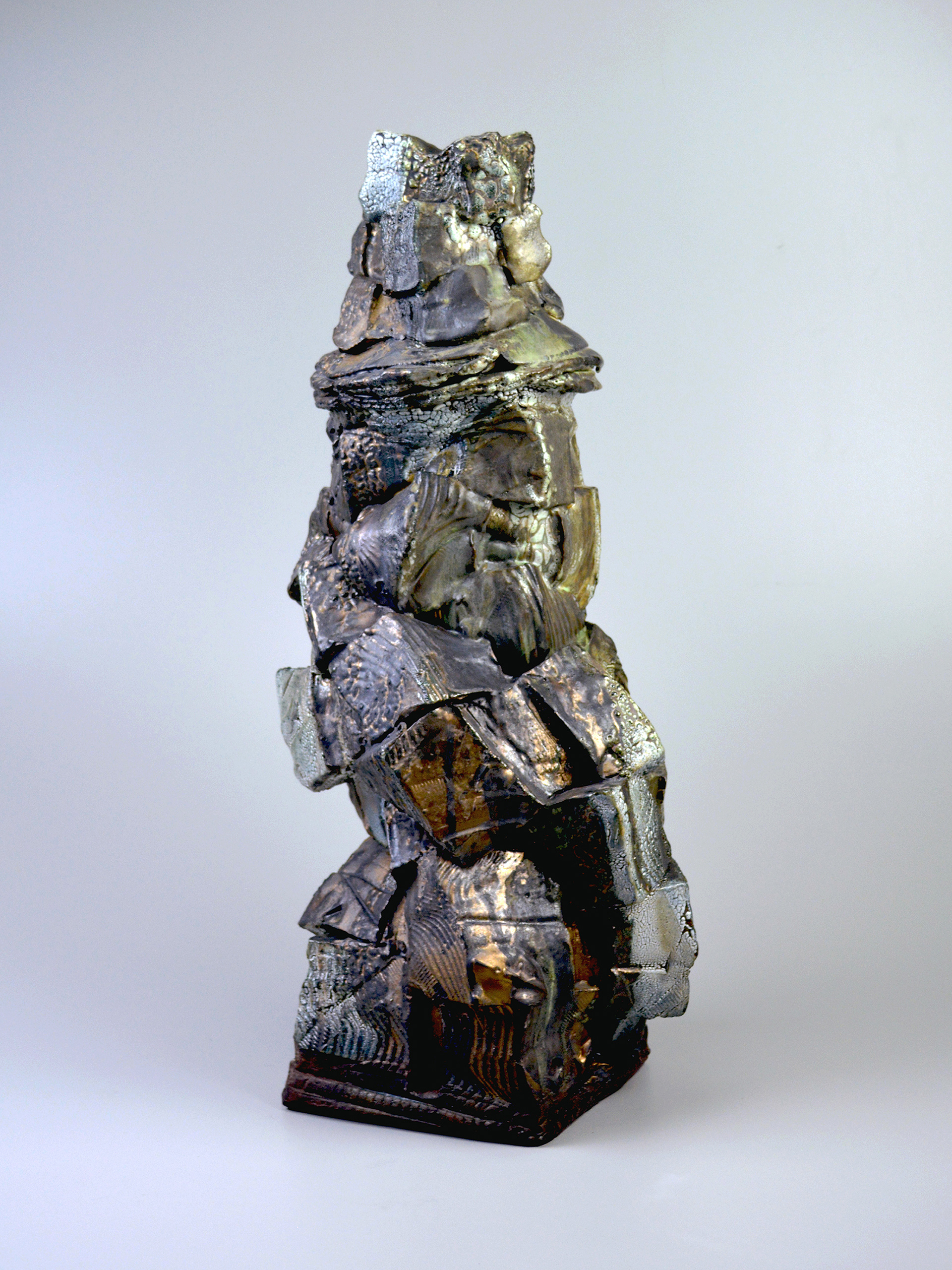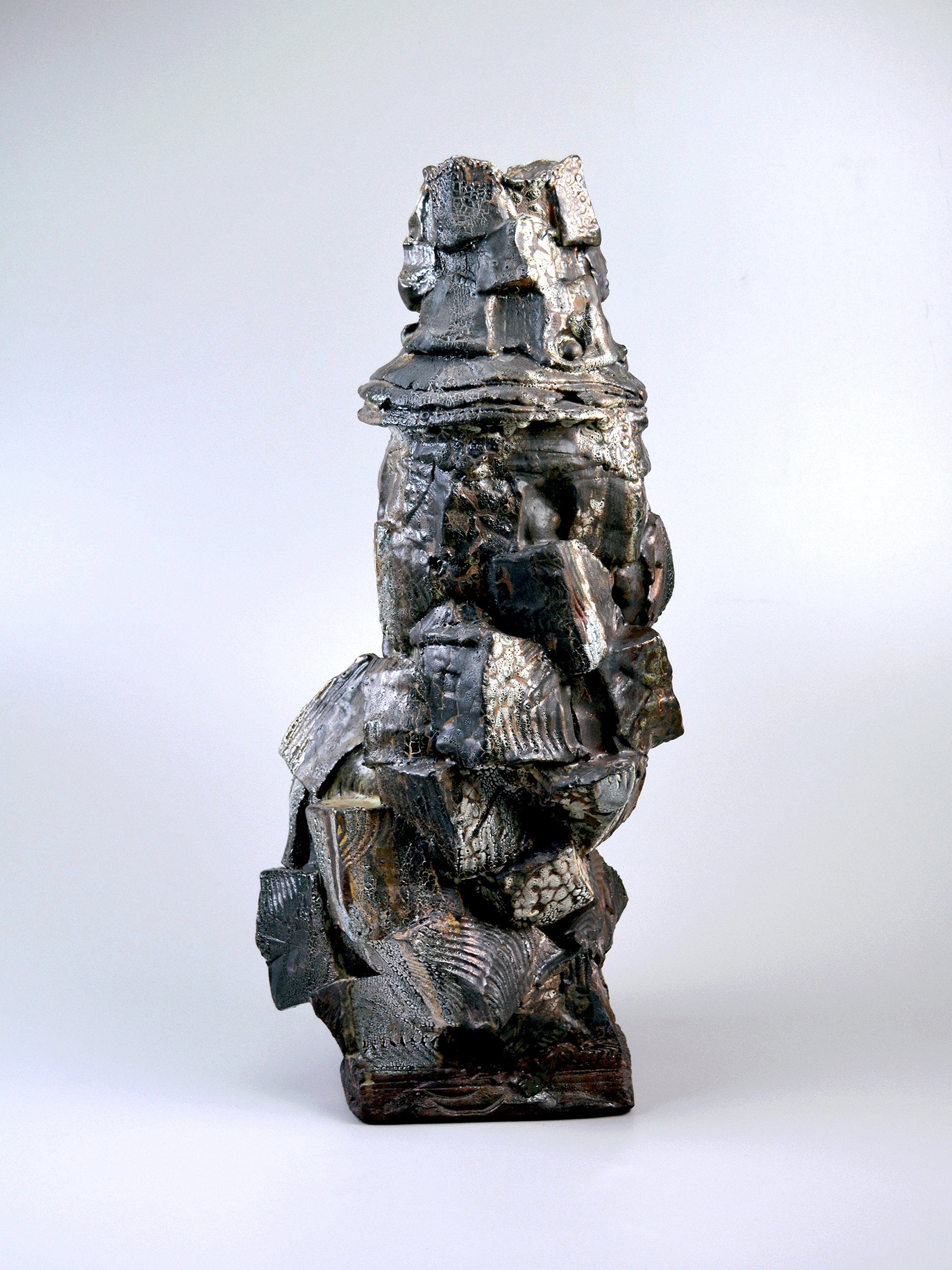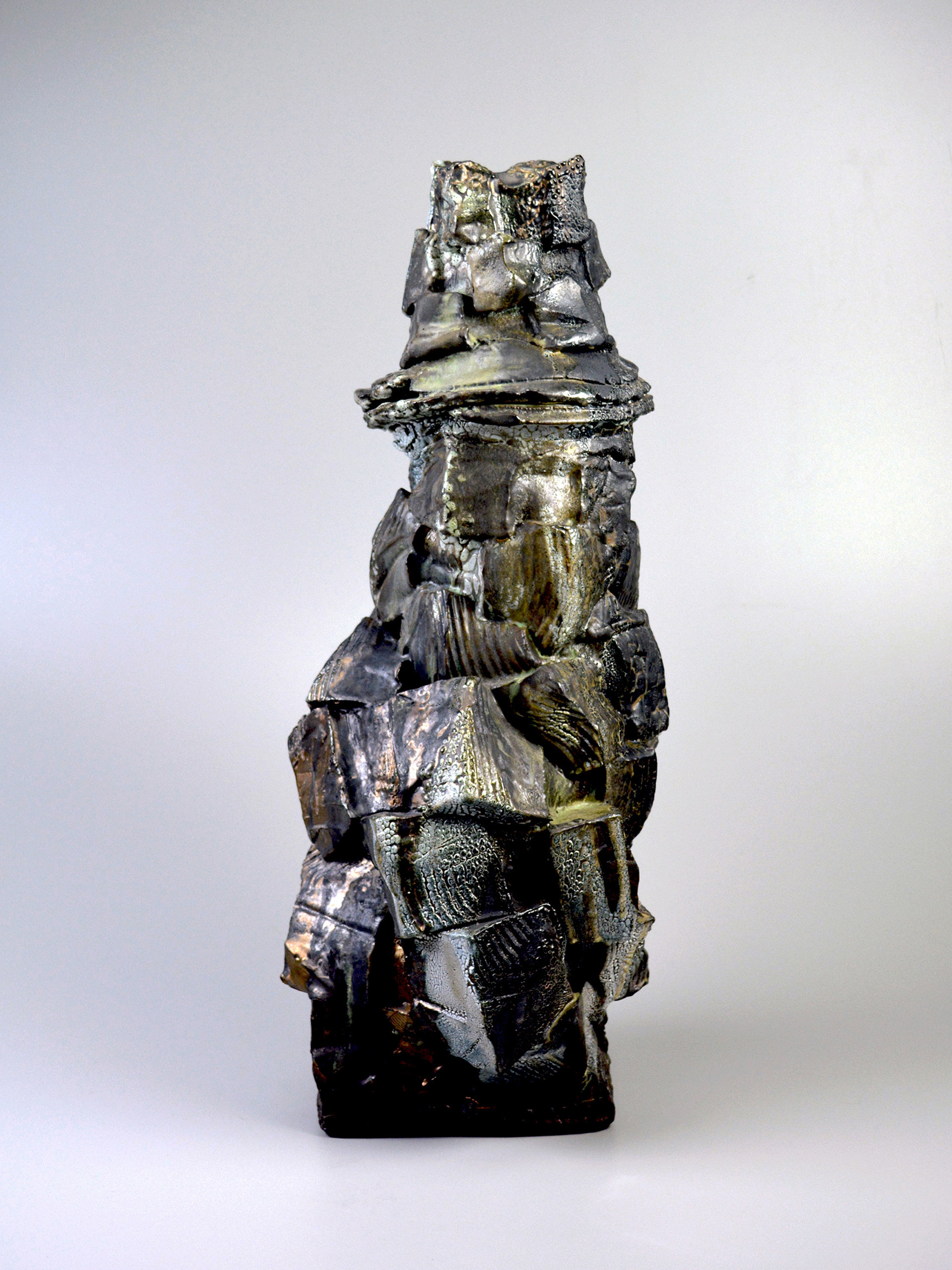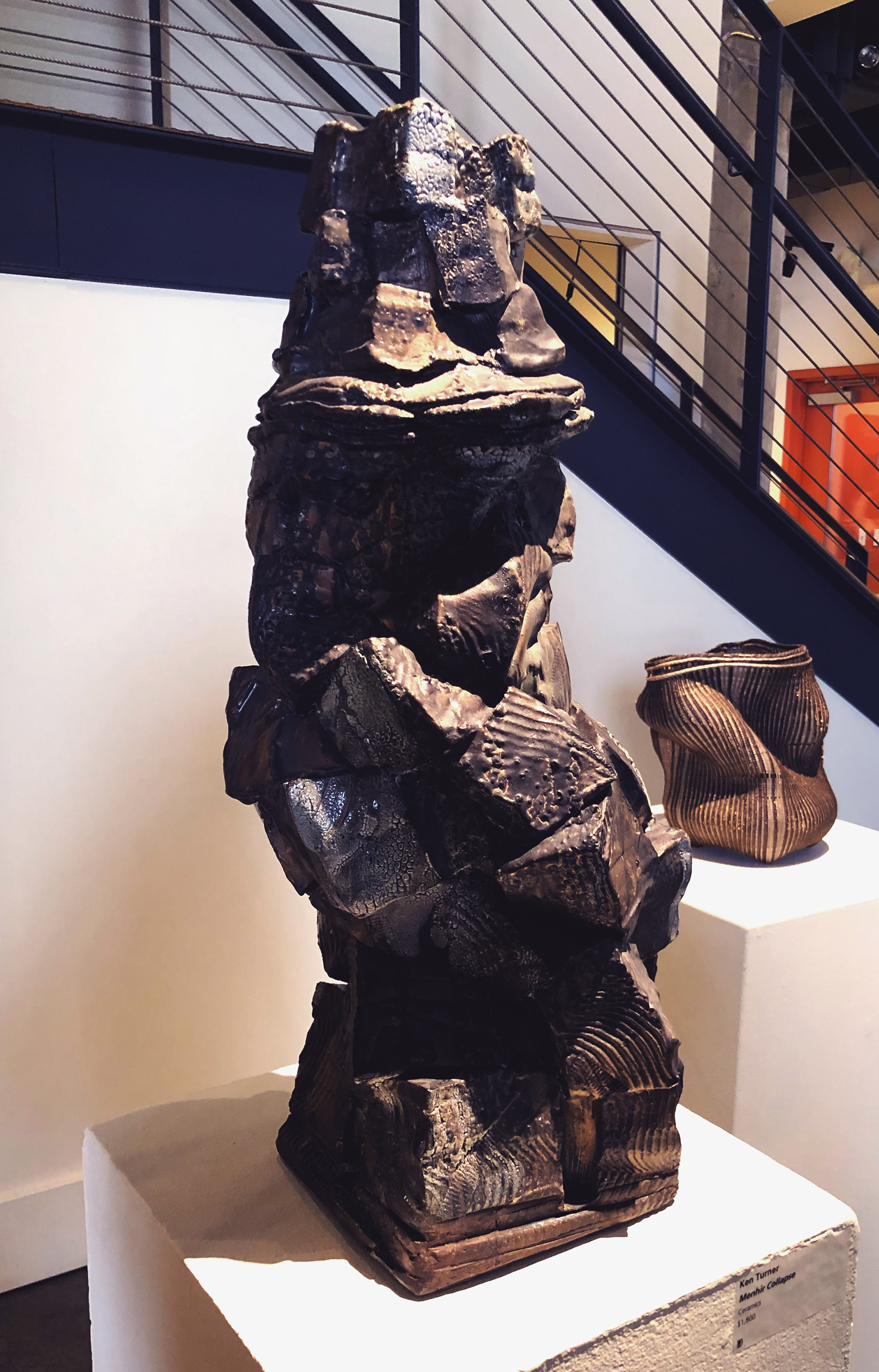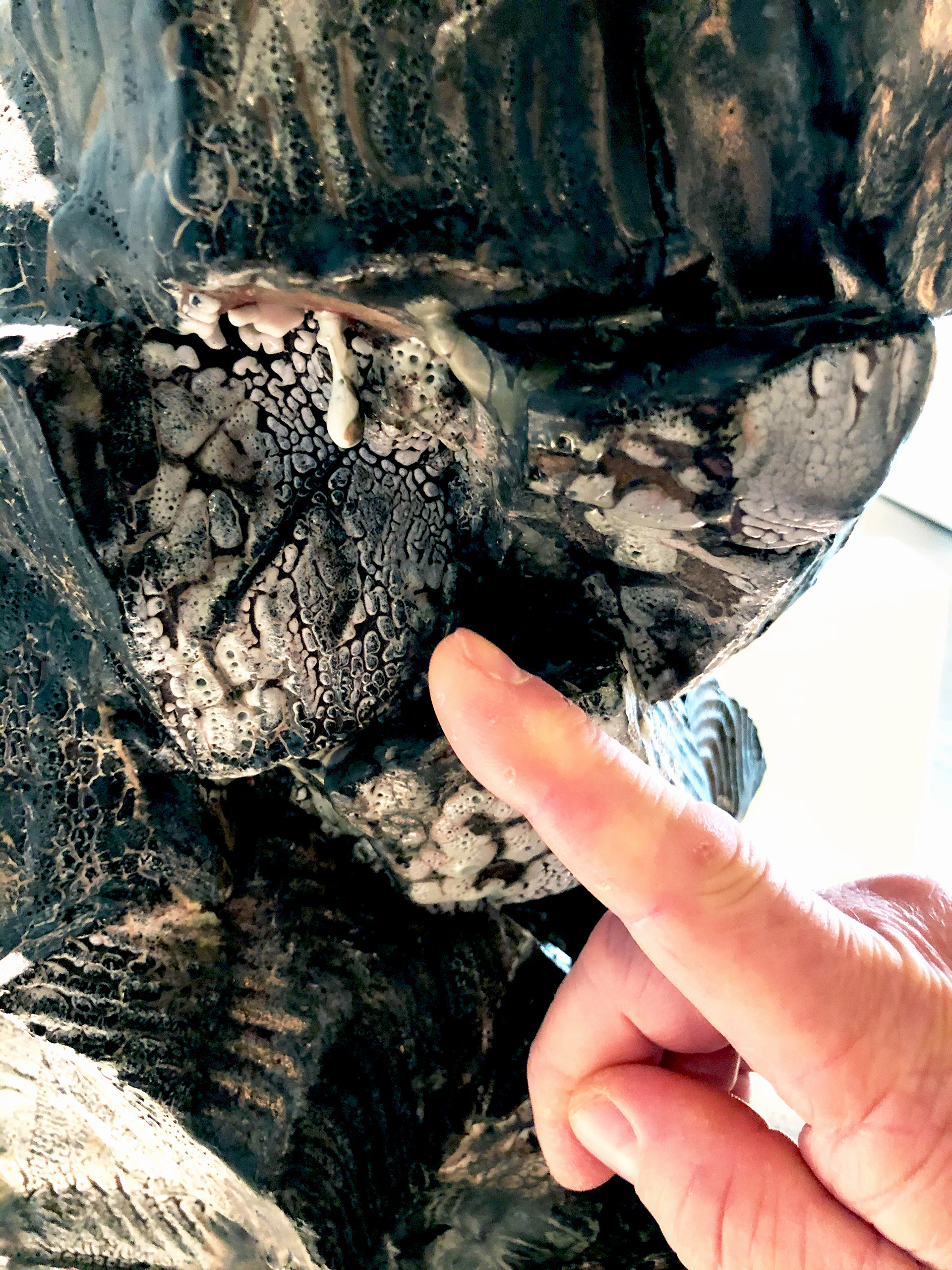 Currents 2020 at Museo Gallery
Museo presents a month of fine arts and crafts. Running concurrently with the Northwest Designer Craftsman show, "Currents 2020", at the Schack Art Center, Museo has invited
48 NWDC artists
to present a survey of what is current and amazing in the world of craft.

Alien Artifact is a deeply personal piece. The alien that resides within me, cancer, feeds on my organs as it fights for its own survival. Cancer and I have both survived hard-fought battles. It attempts to consume me, while experts, use chemo, surgery and radiation as their line of attack. Friends and family practice a spiritual loom, directing love and healing energy my way; simple but powerful medicine.

I wish to be free of this cancer that has caused much pain, but it has brought an unusual transformative beauty to my life. It has given me a greater awareness of the good in others and made me more grateful. My love is deeper, but I'm less tolerant of wasted time.

Teaching fulfills my urgency to create and need to share my gifts with others.
The orb represents the growing tumor, the spears that pierce it are representations of targeted radiation, which the lighting reinforces. The glass represents fragility and the triangular base represents strength, foundation and resistance.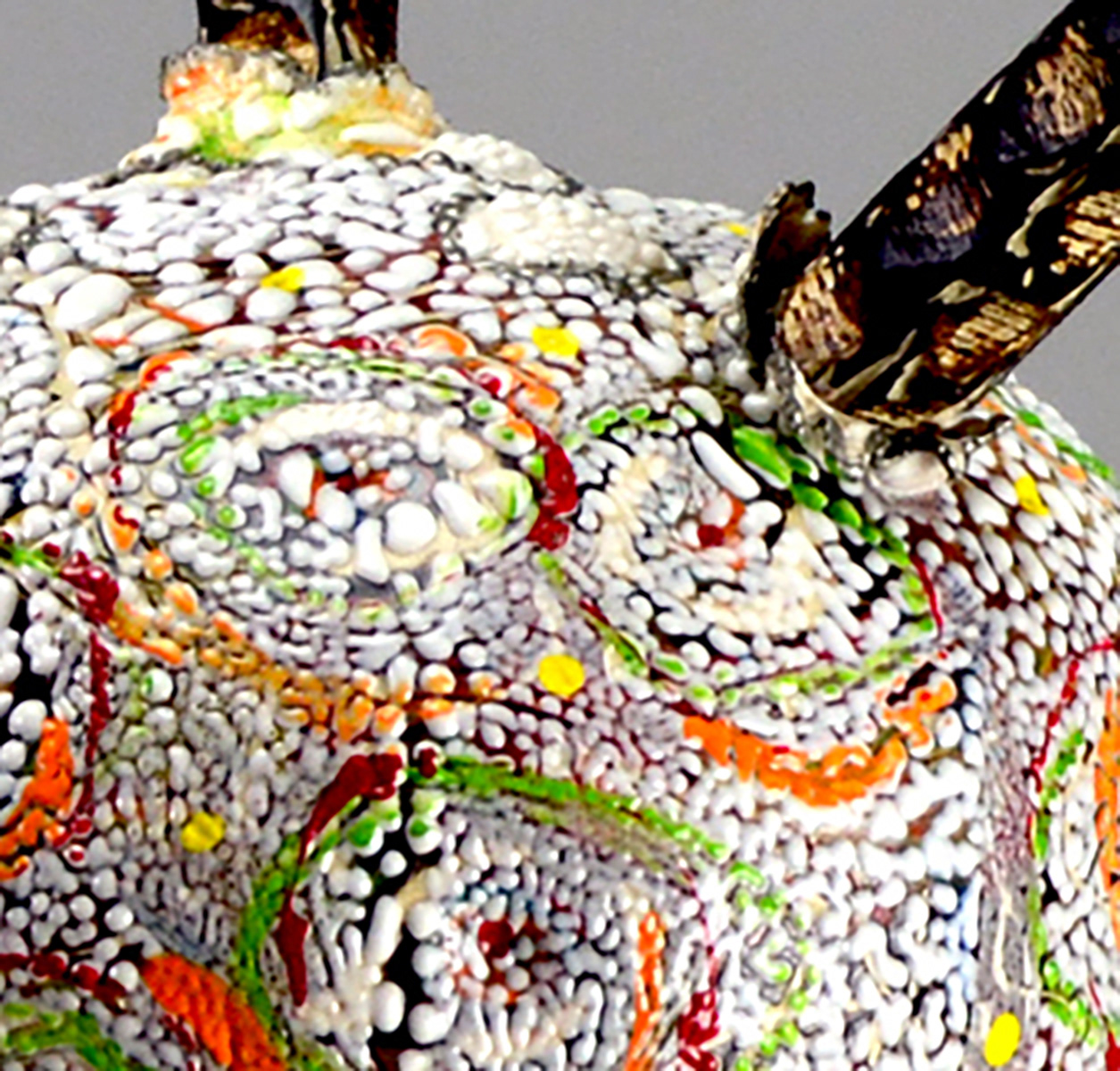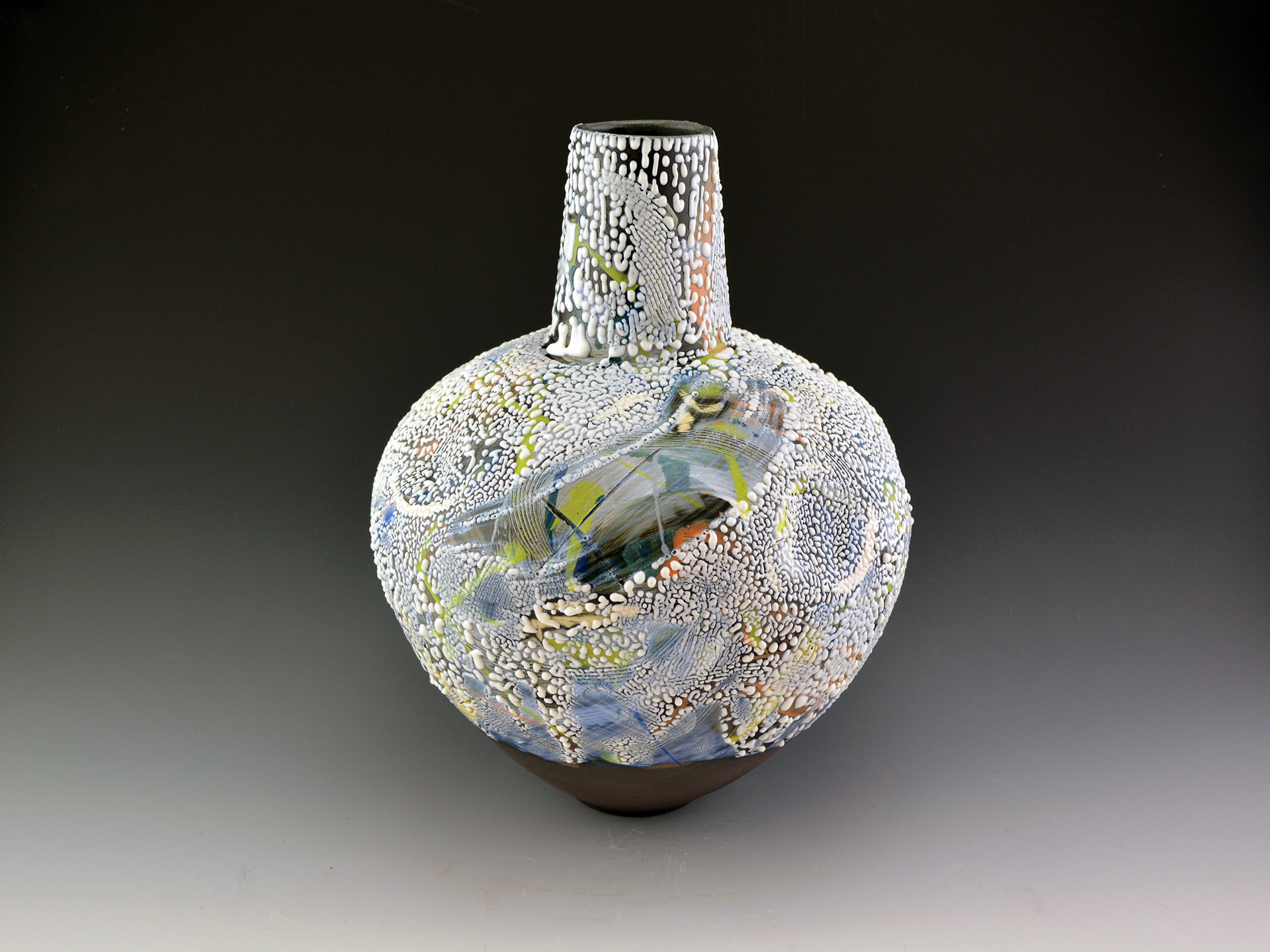 Currently on view in the DigiPen Art Faculty Show - "Modern Mythology" at the Bellevue Art Museum, Bellevue , WA until January 5th 2020
Canceled due to health issues :-(
Upcoming Workshop at Jansen Art Center
Aluminum Foil Saggar Firing - March 14th 2020